Author Christine Hohlbaum on Traveling With Kids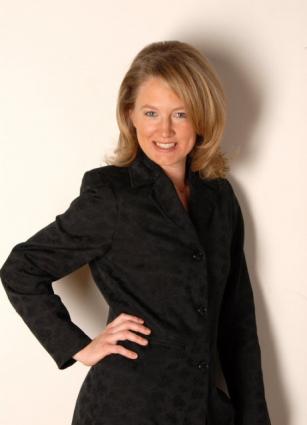 If you've ever tried travelling with kids, then you know it can be a real headache. Restless children, crying babies, irritable parents, lost toys... and that's before you've even reached your destination! It's enough to make parents want to lock the doors and stay inside. LoveToKnow Kids turned to seasoned traveller and parenting author Christine Hohlbaum for travel tips and coping strategies.
About Christine Hohlbaum
Christine Holhbaum is affectionately known as the "Erma Bombeck of Bavaria." She is an American-born writer living in Germany with her German husband and their two kids. A stay-at-home mom, Hohlbaum offers an insightful and hilarious look at the realities of modern parenting. She discusses everyday mothering situations with self-deprecating humor and a light-hearted style. Her book, Diary of a Mother: Parenting Stories and Other Stuff, is a reassuring breath of fresh air for every mother who has ever felt insecure about her domestic skills.
Hohlbaum and her family have travelled extensively, flying from America to Europe and many places in between. She has learned many survival techniques along the way, and she graciously agreed to share them with LoveToKnow.
Preparation is Key
Hohlbaum says that preparation is the most important aspect of travelling. Children are often resistant to change and it is helpful to gradually introduce them to new things. For example, Hohlbaum says, "If travelling to a foreign country, prepare ahead of time. Serve some of the foods at home that the kids will experience abroad. Kids can be picky about what they eat. If you can't cook it yourself, take them to a restaurant that serves such foods."
In addition, Hohlbaum suggests taking your children to museums and watching foreign films. "Exposing them to foreign culture ahead of time can be very helpful," she explains.
Check Kids' Health
In getting prepared to travel, Hohlbaum says it is vital that children are healthy. She says that many travel-related problems are simply related to illness, pain, or fatigue. Ear infections, sinus problems, and other illnesses can make air travel excruciatingly painful. Make sure kids are cleared by the pediatrician prior to air travel or overseas vacations.
Hohlbaum also relies on natural-health remedies for long-distance travel. "I sometimes give them homeopathic drops to help them stay calm," she says. "A natural, soothing thing that makes them mellow."
Airplane Tips
Airplane travel is often a high-stress situation for families. The tight quarters and the close proximity to strangers are often a recipe for disaster, especially with small children. "Children do not like to be contained," Hohlbaum observes. "The most trying part is getting them to realize that there is a destination, an end goal." To do this, she recommends discussing the destination frequently, focusing only on the positive.
Keep Them Entertained
Hohlbaum also advises diversion. Carry a pack filled with quiet, absorbing activities, such as:
Books
Puzzles
Quiet games
Crayons and coloring pages
Familiar doll, stuffed animal, or other item from home
One strategy that Hohlbaum uses on long-distance flights is gift-giving. She wraps several small packages, "Just little gifts that she can open. Little dinosaurs, things you get from WalMart." Whenever her young daughter starts to get restless and bored, Hohlbaum simply gives her a new package. This keeps her entertained for another few miles.
Hohlbaum says that it is also important to keep kids hydrated. She recommends bringing water, grapes, and other non-messy hydrating snacks.
Creativity is Vital
In the hectic rush from destination to destination, minor emergencies are inevitable. For successful travel, Hohlbaum says that parents must be able to see situations through their children's eyes and respond accordingly.
In Hohlbaum's case the catastrophe was losing her daughter's stuffed horse, Mormie. Hohlbaum says, "This animal vibrated with love. My daughter put so much love into Mormie." When it was discovered that Mormie had been left in an airport, the child was understandably devastated. Since he was lost in another country, Hohlbaum and her husband were helpless. The situation called for sensitivity and ingenuity. Hohlbaum mailed her daughter a postcard from Mormie. It read, "I'm going to hang out with the camels. I love you, but it's time for me to go." When the girl received the postcard from her beloved pet, she was able to laugh. She still missed him, but she was happy that he was on an adventure. She was able to move on.
Family Friendly Destinations
Hohlbaum has learned to look at travel destinations with new eyes-- the eyes of a parent. Italy, for example, is a beautiful land, and quite kid friendly. However, Hohlbaum does not recommend parts of the country for family vacations. "One place to avoid with little kids is Venice," she says. "They have lots of bridges and steps, and you're taking your carriage up and down steps all day."
Places earning Hohlbaum's recommendation include:
Florida
Munich, Germany
other parts of Italy
Spain
the Cyclade Islands, Greece
Safety Suggestions
It is always important to observe safety precautions. As in other things, Hohlbaum advises preparation. "For foreign travel, always check the U.S. State Department web site ahead of time for travel advisories," she says. It is also vital that you understand the laws of the land. Hohlbaum elaborates, "Observe the customs in the country. If you are a woman in a predominantly Muslim country, know which dress is appropriate." The most important thing, says Hohlbaum, is "Trust your intuition. If a situation doesn't feel right, remove yourself immediately."
Whether you travel domestically or abroad, Hohlbaum advises:
Travel in groups
Make sure that children have a way to contact you in case of separation
Make sure that children are carrying identification
For More Information