Using Starfall Games with Kids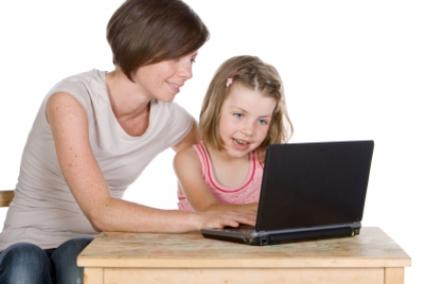 Starfall is a reading program developed in 2002 by Stephen Schutz, PhD. As a child, Schutz was a struggling reader, and his personal experience led him to create this free, online resource for children who are learning how to read English. The program focuses on phonics as a primary tool for learning how to read.
Learn with Starfall Games for Kids
Though most of the products offered by Starfall are reading materials, the organization recognizes that children learn through play as well. Starfall games provide opportunities for children to develop reading skills while enjoying fun activities. Parents can visit Starfall for games that kids can play online at no cost. Online activities include many educational pastimes.
Learn shapes while making your very own gingerbread man.
Create a calendar.
Help Zac the mouse write a letter for Grandparent's Day.
Pick a pumpkin and learn about faces and shapes.
Change the colors, hats and books with the Silly Turkey.
Learn about the senses and numbers 1 through 10 with the snowman game.
Count the 100 days of school.
Learn rhymes while hunting for four-leaf clovers.
Learn about connecting words with valentines.
Hunt for adjectives and verbs that make characters act.
Sort and pick up trash for Earth Day.
Learn how to follow directions and sequence while growing flowers.
Play educational holiday games that change with the seasons.
The variety is generous, but it is easy to navigate the website to find the perfect reading games for each child, since the program organizes the activities according to skill sets and reading levels.
Choosing Starfall Games
The interactive games are just a small sampling of the educational activities offered by Starfall. Parents have the benefit of selecting activities according to their children's reading levels. The organization of the programs on the reading website makes choosing games simple; just move through the games one step at a time.
Pre-reading Activities
Pre-reading activities help children learn the alphabet while building phonetic awareness. Activities teach kids to scan from left to right, and they present the foundation for sounding out letters to make words. Parents and teachers can download and print alphabet worksheets that reinforce lessons learned through the games. Children who already know their alphabet and basic phonics can benefit from moving quickly through the pre-reading activities to reinforce the reading skills.
Learn to Read
The process of learning to read can be great fun once the phonetic building blocks are in place. Starfall uses a systematic approach to learning how to blend sounds to create words. The activities are well-organized introducing one skill at a time. Kids move from one reading game to the next, mastering one step at a time. Skills learned and reinforced through the reading activities include:
Alphabet
Scanning left to right
Vowels

Silent E
Two vowels
Lonely vowels

The letter Y
Blends (sh, ch, th, wh)
Chunking
Mastering each step gradually leads budding readers to develop a love of reading.
Advanced Games
The advanced games build on previously mastered reading skills while introducing children to reading activities that are more complex. Kids have a variety of options to enjoy, starting with an "All About Me" interactive game. Other fun reading games include:
Music
Poetry
Art
Tongue twisters
Riddles
After playing with this series of games, kids can transition into the next level of reading games and activities:
Plays
Comics
Fiction
Nonfiction
Folk tales
Chinese fables
Greek mythology
Reading Is Fun
One of the most valuable lessons that Starfall reading games for children teaches us is that learning how to read can be fun and teaching reading can be fun, too. The Starfall website provides teachers, parents and children with many educational activities that can be supplemented with educational products sold in the Starfall store. In addition, the organization has created a Kindergarten Reading and Language Arts Curriculum that includes products, lesson plans, downloads and many other resources for budding readers.