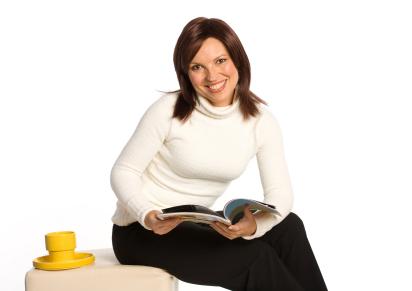 The best parenting magazines offer parents and kids informative articles, great activities, and even hints and tips from parents just like you. Not sure which parenting magazine is right for you? Keep reading for information on some very popular choices. Did we leave your favorite magazine off the list? Be sure and let us know.
American Baby
You can subscribe to American Baby for free. It contains lots of great information on free offers as well. This parenting magazine is filled with tips and advice on topics such as:
Preconception: Includes info on preconception, ovulation, signs of pregnancy, and fertility basics.
Pregnancy: This section offers valuable insight on your pregnancy, including body changes, nutrition, discomforts, and your developing baby.
Baby: Topics included in this section might cover your baby's growth and development, nursery decorating ideas, and infant care.
Toddlers and Kids: Information on activities, health care, and favorite recipes can be found here.
Life as a Mom: You'll find lots of great articles on topics like baby showers, potty training, kids' rooms, and other parenting issues.
Baby Talk Magazine
Baby Talk is actually owned by Parenting Magazine, and it offers tips and advice on all types of baby issues. You can access information about Baby Talk at this Website. The great thing about Baby Talk is that you can subscribe for free. You'll receive expert advice on topics for babies of all ages, as well as valuable information on your pregnancy.
Child Magazine
Another popular parenting magazine is Child Magazine. Right now, you can subscribe for two years, or 20 issues, for the price of one year. You can visit their Website to subscribe. Child Magazine offers fun and fact-filled issues covering topics such as your child's first year, kids, family life, and even a section for moms and dads.
Parents Magazine
Parents is another parenting magazine that continues to delight families all over the country. Right now, you can receive a three year subscription for the price of one, so if you are interested, check out this site. Parents offers readers insight into topics like the following:
Your Kids: This gives advice and information on children by age.
Pregnancy: You can find out almost everything to do with pregnancy, from conception to labor and delivery.
Your Life: Plenty of how-to articles for parents to read and use.
Fun Times: Lots of great activities and fun ideas can be found in this section, such as homework help and craft projects.
Parenting Magazine
Parenting Magazine publishes 11 issues throughout the year in the United States and Canada. As of now, you can visit their Website to order a free issue of the magazine. Parenting Magazine and their Website typically offer the following in each of their issues:
Pregnancy Section: Even if you aren't already a parent, there are always articles pertaining to pregnancy, from planning a pregnancy to health, labor, postpartum, relationships, baby names, and even a pregnancy calendar.
Baby Section: The baby section of the magazine offers tips and advice on healthcare, feeding, activities, development, and lifestyle issues.
Child Section: Is your child no longer a baby? Are you the parent of a toddler or an older child? You'll find plenty of information on healthcare, eating habits, activities, development, and lifestyle issues on this topic as well.
Buying Guides: Not sure what stroller or bike to buy for your kid? You're not alone, and this magazine offers lists of the current toys of the year, mom must-haves, book recommendations, and others.