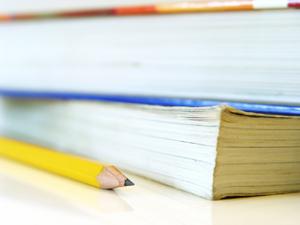 Finding book recommendations for ages 8 - 11 doesn't have to be a challenge, but for some parents, it may feel that way. Children in that age group should be encouraged to read every day covering a variety of genres throughout the year. Although capable of reading independently, children in this age category enjoy read-alouds as well. Intermediate readers enjoy fiction that offers action, humor, and unique characters. They can become very focused on specific topics of interest and are attracted to mystery and fantasy books.
Books for Kids, Ages 8-11
Biography
Blow Out the Moon by Libby Koponen -- This is about the author's experience as a young girl, when she moved from New York to London in the 1950s.
Hana's Suitcase: A True Story by Karen Levine -- This is the story of Hana Brady. She was killed in Auschwitz, but her suitcase found its way into the hands of the person who opened a Holocaust museum in Japan, still educates people decades after her death.
Animal Fun
Bad Kitty by Nick Bruel -- This is for the younger crowd, recommended up to age 8. It's an alphabet book that pairs an A-Z list of healthy foods for a pet cat, with another A-Z list of naughty acts he does when faced with the options.
I, Freddy by Dietlof Reiche and Joe Cepeda -- Freddy the hamster wants to explore the world. He finds the perfect owner, but complications arise and he goes on an adventure he didn't anticipate.
Fantasy
The Earth Giant by Melvin Burgess -- Five thousand years ago, a giant came to Earth but was injured in the process. She sleeps underground until a chance to return home appears, then uses telepathy to contact a human girl named Amy so that she can help her get home again.
Island of the Aunts by Eva Ibbotson -- Three aunts enlist three kids to help them maintain the magical island and its inhabitants. Two of the children learn to love the place and the work, but one doesn't, and when his father comes to rescue him, the action really begins.
My Haunted House (Araminta Spookie 1) by Angie Sage -- This is the story of a little girl who tries to scare away people who could be interested in buying her aunt's haunted house. The Wizzard family moves in with them, and the spooky adventures amp up in the next book of the series.
Historical
From the Lighthouse by Liz Chipman -- The narrator explores her mom's disappearance from their lighthouse home during the Great Depression.
The Liberation of Gabriel King by K. L. Going -- Set in 1976, this is a story of an unlikely friendship between a 10-year-old white boy and the only black kid in his class. They learn from and support each other during a time when racism is everywhere.
Mystery
Encyclopedia Brown and the Case of the Jumping Frogs (series) by Donald Sobol -- This series is about a little boy who helps solve crimes and mysteries in his town.
Ghost of Fossil Glen by Cynthia Defelice -- This thriller involves Allie and the ghost of an 11-year-old girl who was murdered and the killer never found. Allie has to uncover what really happened.
Utterly Me, Clarice Bean by Lauren Child -- Clarice has to work with a boy at school that she didn't think she liked very much, but Karl turns out to have good ideas. When Clarice's friend and usual partner, comes back to school, she feels left out until they have to solve a mystery together that keeps Karl from getting the blame for a missing trophy cup.
Nonfiction
Blizzard!: The Storm That Changed America by Jim Murphy -- On March 12, 1888, one of the worst natural disasters in the United States' history hit the country--a tremendous blizzard that hit the east coast from Virginia up to Canada. The story is told from a New Yorker's perspective and explains the effects of the storm on the country as a whole.
Home of the Moon: Living on a Space Frontier by Marianne J. Dyson -- This takes a look at the moon as a possible place to live one day, and what the future inhabitants would need to do to prepare. It also has a few science experiments and plenty of beautiful pictures.
The Magic School Bus Explores the Senses (series) by Joanna Cole -- Even though only Ms. Frizzle should drive the school bus, the new assistant principal inadvertently takes the kids for a ride to explore the senses after he hops behind the wheel in an attempt to catch up with Ms. Friz and give her a message as she's driving away from the school.
Science Fiction
The Green Futures of Tycho by William Sleater -- An 11-year-old boy finds a time travel device in his yard and gives it a try. He enjoys time travel so much, he does it quite a few times. However, every time he comes back to the present, he realizes something's different than it was before. The scariest part is when he sees himself as an adult and realizes he needs to change the future before it's too late.
A Wrinkle in Time by Madeleine L'Engle -- Two children travel through space and explore good and evil in pursuit of their missing father.
Artemis Fowl by Eoin Colfer -- 12-year-old Artemis Fowl and two of his buddies devise a plan to kidnap a fairy so that he can request a pot of gold as ransom, but things don't go exactly as planned. The little people from the fairy community fight back.
Children's Book Awards
One way to assure that you are choosing quality literature for your intermediate reader is to choose books that have earned book awards. The most famous American book awards are the Caldecott Medal, awarded to the artist of the most distinguished picture book of the year, The Newbery Medal, awarded to the author of the most distinguished American book of the year, and the Coretta Scott King Awards, two awards, for the African American author and artist of the most educational and inspirational books of the year. To find lists of books that have received these awards, visit The Children's Literature Web Guide: Children's Book Awards.
How to Find More Book Recommendations
The above kids book recommendations, ages 8 - 11, are only a few of the quality children's books available. Ask your local librarian for a library recommended reading list as most libraries compile them according to age group. You can also find more recommendations, book reviews, and author information at The Children's Book Council.