Game Websites for Learning-Disabled Children
It can be a challenge to find games for learning disabled children that will encourage and uplift the child without becoming too much of a frustration. Although there are dozens upon dozens of online game sites, not all will be suitable for the learning disabled child. Learning disabilities can also vary widely in scope and severity.
Tools to Succeed
One of the things most parents of learning disabled children worry about is whether their child will gain the skills needed to succeed in life. Even more challenging, a learning disabled child may not be disabled in all subject areas, making those that are harder a real frustration for a bright child who might find other areas easier. There are so many products available that it can be hard to decide which might be best. Here are some tips:
Think about in which areas your child struggles most and try to purchase and seek out games and skill building activities geared toward that difficulty (suggestions below).
Let your child help choose the games. A child who has input into what games are purchased is much more likely to participate. Many of the games listed below are completely free and others offer a free version and more deluxe paid subscription version.
Read reviews and do your research. Are other parents pleased with this product?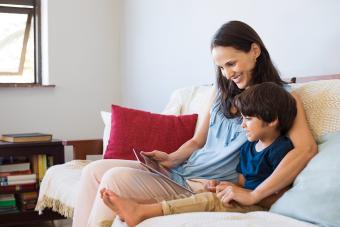 Best Games for Learning Disabled Children
With so many options available to families with learning disabled children, it can be tough to figure out which ones are best. Here is a list of some of the more popular games for learning disabled children and what each site or product offers:
The games above are just a few of the best sites for helping learning disabled kids build a wide variety of skills. There are also board games parents can purchase and many different activities that will help children build additional skills. Be creative. You know your child better than anyone and will be able to more easily tell which activities will be most helpful to him.