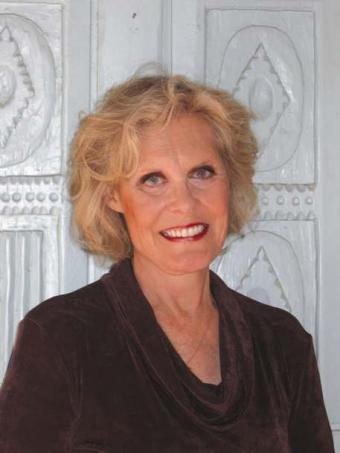 Before becoming an author of her own books for young children, Anna Jane Hays experienced first-hand on SESAME STREET how preschoolers understand and learn. As vice president, editor-in-chief of Sesame Street Books for many years, she wrote, edited, and directed publishing of books for children. Ms. Hays was kind enough to offer some tips to our readers on the subject of the first day of school.
How can parents help their kids adjust to the first day of school?
Expectations-The child who feels prepared to take that big step into the first day of preschool is the child who knows what to expect. It's important to take your child for a visit beforehand to meet the teacher, see the classroom and what happens in the school day. Well in advance of that first day, and again on the way to school, remind your child that you will say goodbye there -- and be back to say hello!
Basic Skills-The child who has confidence entering the classroom is the child who has learned some basic skills already. Long before school starts, make a game of finding and naming letters and numbers, shapes and colors -- in books, in the home and neighborhood. Then these concepts will be familiar when they turn up in preschool.
Enthusiasm-As summer comes to an end, the countdown to school begins. Encourage your child's enthusiasm for going back to school. Talk about how much there is to look forward to: exciting new things to learn and play, friends to see.
Preparation-Engage your child in preparation for school, and that participation will translate into anticipation. Make adventures of choosing new school shoes and clothes, planning what goes into the lunch box, and packing the backpack. Include something special such as a jazzy new T-shirt or a tasty treat. Build back-to-school Buzz with something to do to get ready every day of the last week of summer.
How can parents help their children adjust to a new school after moving into a different city/community?
When families move to a new city, children must start all over in a different school. It can be intimidating for a child to enter a classroom of children who already know one another and the school routine.
It is important that the child adjusting to a new school makes new friends right away. Most teachers are adept at introducing the new kid in class to likely friends and engaging activities. If your child has mastered already such social skills as sharing, taking turns, and cooperation, they will smooth the way.
When should parents consider pulling their kids out of a classroom or school because of problems/difficulties?
If your child is having trouble in class, determine exactly what is making him unhappy and interfering with his learning. It is usually something that can be addressed without resorting to such a disruptive move.
Talk to your child until you understand what is upsetting him.
Talk to the teacher.
Then act immediately.
Initiate a change to another class or school only when it becomes clear that the present one is creating the problem.
Do you have any other advice that you'd like to share?
Enhance and inspire your child's education by offering creative tools, play, and conversation. Talk to your child about the world he is only beginning to experience. The more you talk to your child and read to your child, the more capable he becomes to express himself and to learn. Provide tools and encouragement, not pressure and expectations.
Additional Info
Read more about getting ready for school in Anna Jane Hays' BOOK NOOK column on the website Random House. Select Teachers@Random and scroll down. See how they get ready for school on Sesame Street at Sesame Workshop. Also, check Ms. Hays' books, including the following: