Spring Jokes for Children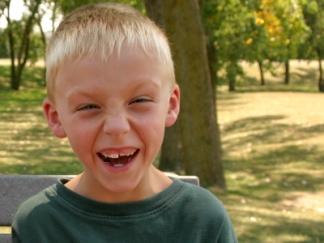 Spring jokes for children are a wonderful way for kids to usher in the spring season.
Kids and Jokes
When do children not love jokes? If you have ever listened to a child tell one joke after another, you understand the pure joy that comes from getting a little silly and sharing a laugh with anyone who will listen. Kids love jokes, even ones that may seem to not make any sense. From nonsense rhymes to head-scratching riddles, jokes are just another way for children to embrace the beauty of language and sounds.
Writing Spring Jokes for Children
One of the simplest ways for kids to explore the change of seasons is by writing their own spring jokes. This is a wonderful way for kids to combine creativity and language skills while making their family members and friends laugh at the same time. The following tips can enable your and your kids write spring jokes for children.
Get organized-Have kids think about spring-related images and words that make them laugh. Common words could include frogs, rain, bunnies, flowers, trees, clouds, sunshine, vegetables, grass, etc. Since these words might not be silly by themselves, ask kids to come up with rhyming words or funny descriptions, such as "frogs on logs" or "busy bunnies bouncing bravely." They can use these word combos later in their silly jokes and rhymes. Kids can write down their word and joke ideas in a notebook or fill a folder with their ideas to use later.
Paint a picture-Ask kids to draw funny pictures, like a cat in a raincoat or a frog holding an umbrella, then have them create a funny saying or joke to go along with the picture.
Create a list of silly questions-Jokes often begin with a silly questions that nobody really knows the answer to. Kids can create jokes around the questions they make up. For example, do you know the answer to the following question: "Why does everyone feel tired on April 1st?" The answer? "Because they've just completed a 31 day March!"
Finding Spring Jokes
You don't have to create your own jokes to celebrate the coming of spring. There are numerous websites that offer a nice selection of jokes for you and your kids to enjoy. In addition, these jokes may provide inspiration for young, aspiring joke writers. Check out the following sites:
Brownielocks-This is definitely a joke site that you'll want to bookmark. Not only can you find jokes for any season, you can also find jokes in a variety of other categories, like elephant jokes, knock-knock jokes, crazy criminals jokes, golf jokes, school jokes, cheesy jokes, and more.
Activity Village-Easter jokes, as well as many other holidays, abound on this site. In addition, you can find animal jokes, dinosaur jokes, stop and think jokes, doctor jokes, and silly rhymes for free at Activity Village.
Joke Books
In addition to finding jokes online, why not search for a book of jokes that are suitable for children? Amazon is often a great place to hunt for books on a particular topic. In addition, visit your local library to find joke books. Look for popular titles like the following:
The Everything Kids' Joke Book: Side-Splitting, Rib-Tickling Fun
Knock Knock Who's There: My First Book of Knock Knock Jokes
Jokelopedia: The Biggest, Best, Silliest, Dumbest Joke Book Ever
500 Hilarious Jokes for Kids
Laugh-Out-Loud Jokes for Kids
These are just a few of the many joke books available for kids. Encourage your kids to read some of these books and then try their hand at writing their own jokes for spring and any other time of the year. Once they get the hang of it, your kids may turn into semi-professional joke writers and tellers.