Fire safety education clip art is a great resource for developing lessons, activities and games to teach and reinforce fire safety guidelines. LoveToKnow has created a few original images that you can download and use to enhance your own projects.
Using These Fire Safety Images
These images are free to download or save them to use in your own work at no cost. These images are available in a printable form, as well as in a .jpg format that you can insert in PowerPoint presentations, print materials and website content. Follow the instructions below to print and/or save versions of these helpful graphics to use in your own safety-related documents and artwork.
Clip Art Sheet
Click the top image to download a printable clip art sheet that features images of a fire extinguisher, fire-fighter's axe, fire hydrant and a lit match. It will open as a PDF document in a separate tab or window, depending on what browser and version you are using. Simply mouse-over the page to access the save and print icons.
Four JPG Image Files
Right-click on the image files below to save them as .jpg images to your computer or removable storage device. From there, you can use them in a variety of projects.
Fire Extinguisher
Fire-Fighter's Axe
Fire Hydrant:
Lit Match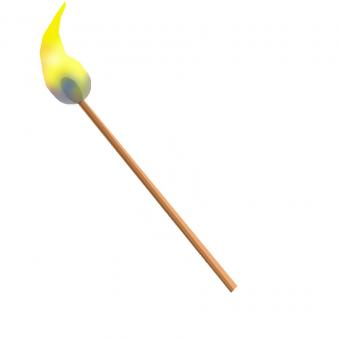 Other Resources for Fire Safety Graphics
If you need additional graphic elements for your fire safety materials, there are a number of other resources where you can find appropriate clip art. A few good online resources include the following:
Graphics Enhance Fire Safety Education
Fire safety education clip art comes in many forms and can greatly enhance instructional materials. Regardless of how you use it, if your efforts help teach and reinforce fire safety concepts, then it serves as a valuable resource to improve learning.